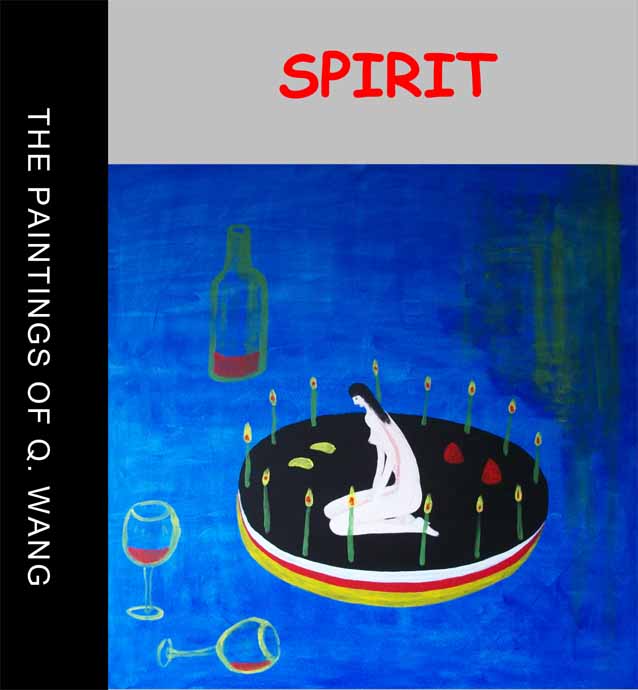 JUNE 18, 2011: Renowned artist Q. Wang has released his collection of prints of 44 acrylic on canvas paintings in his book titled Spirit: The Paintings of Q. Wang, his first publication of his work from 2006 through 2010.

A modern art collection of paintings of landscapes, buildings, people and shapes, Q. Wang brings an Asian influence to his work along with his obvious love of nature. "I didn't try to represent the Asian culture, but it is in my blood," the artist said during a recent interview. "My culture just flows out. You can see some influence of Daoism in my paintings," Q. Wang continued.

Q. Wang is currently a resident of Southern California. He began as an artist by coincidence rather than choice, as his attention of the work of Maurice Utrillo made him think he could do that better, so he enrolled in West Los Angeles College for art courses. In doing so, his work has created a signature style, complete with simplicity of color and geometric shapes. Very alluring in presence, the emotional impact of his work is receiving many accolades from art reviews and the general public.

It is the intention of art to emotionally impact the viewer. Q. Wang successfully achieves this response with his work. To him, he feels the art is a form of music, and he hears the music. This crossover of emotions, from visual to audio, from an observation to an emotion is a fascinating aspect of Spirit: The paintings of Q. Wang.

Sprit, by Q. Wang is available on Amazon.com and other retailers. For further information please visit www.pacificbookreview.com and search for his book review and author interview.